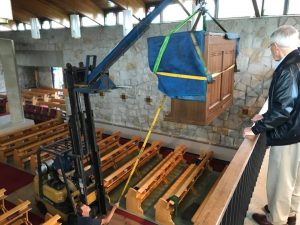 SUSQUEHANNA ORGAN is a full-service pipe and digital organ dealership located in Seven Valley, PA. We provide new organ sales, service contracts, evaluations, and service.

We are proud to represent the world's largest builder of church and theatre organs, Allen Organ. We have installed numerous Allen products in churches, synagogues, schools and private residences in Central Pennsylvania and parts of West Virginia and Maryland.
Our territory includes the following counties:
PENNSYLVANIA – York, Adams, Lancaster, Lebanon, Franklin, Dauphin, Cumberland, Perry, Juniata
MARYLAND – Carrol, Washington
WEST VIRGINIA – Morgan, Berkley, Jefferson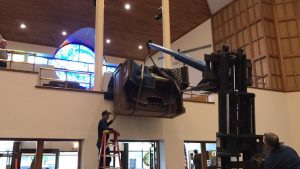 Matt Baldwin, the founder and President of Susquehanna Organ, grew up listening to the sound of the organ churning through the pipes and resonating throughout the arched ceilings in church. His engineering mind was determined to understand not only the mechanics of the organ, but also how sound is affected by the shape of the room, temperature of the environment, and the placement of the organ within the room. All three are key elements to any successful church organ installation.

We look forward to meeting with you and learning more about how we can serve you and your church! We also suggest taking a very close look at the Allen Organ webpage "The Art of Organ Building" located under our WHY ALLEN menu above, to learn about the three key PERFECTION concepts that make an Allen Organ a pleasure to own and play!
Please contact us to make an appointment by calling 717-7IN-TUNE.