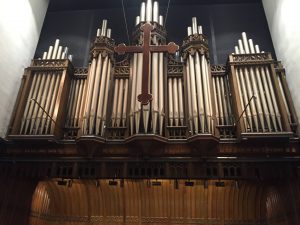 Allen's digital expertise and experiences predates other digital organ builders by nearly two decades! Perhaps the best proof of the pipe realism provided by Allen is the ever-growing number of Allen/pipe hybrid instruments installed throughout the world.
Whether you are looking into a complete pipe organ restoration, replacing your out dated and outgrown organ console, or thinking of enhancing your current pipe organ with more resources for the organist, SUSQUEHANNA ORGAN can put your precious instrument in trusting hands for a superior, elegant, and long-lasting result.
Contact us for a demonstration of one of these wonderful instruments for your own side-by-side comparison of actual pipes and Allen digital sound.
Call 717-7IN-TUNE